Collaborative Divorce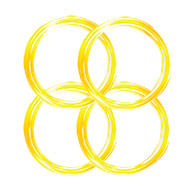 Discourage litigation. Persuade your neighbors to compromise whenever you can.
Point out to them how the nominal winner is often the real loser — in fees, and expenses, and waste of time.
As a peace-maker the lawyer has a superior opportunity of being a good man.
Abraham Lincoln
A collaborative divorce follows the same non-adversarial, interest-based philosophy as mediation, except that each party has their own attorney at the table. The collaborative process is an excellent alternative to mediation if you have difficulty expressing yourself, if there is a power imbalance, or if you feel more comfortable having an advocate with you during negotiations.
As your collaborative attorney, we would work together as a team, along with your spouse and his/her attorney, to find solutions that meet everyone's needs. This process requires buy-in and commitment from the parties and attorneys to find out-of-court solutions, to exchange all relevant information freely, and to work collaboratively. The hallmark of the collaborative process is that all parties and professionals sign a "participation agreement", the crux of which emphasizes a commitment to work collaboratively and stay out of court.
During the collaborative process, we can invite neutral professionals to the table as needed – financial/tax experts, divorce coaches or child specialists. Once an agreement has been reached, I would work on your behalf, together with your spouse's collaborative attorney, to draft a legal contract reflecting your agreement and file all necessary papers with the court.
If you would like to consider a collaborative divorce, please set up a complementary initial consultation by contacting me HERE or emailing me at jo@brodymediation.com.